The Inquiry into the 'Schizophrenia' Label (ISL)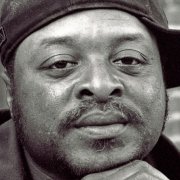 The Inquiry into the 'Schizophrenia' Label (ISL) was launched in 2012 as an independent inquiry into the usefulness of 'schizophrenia' as a diagnosis and medical condition. It investigated the impact this diagnosis has on people's lives. ISL was supported by national and international organisations, groups and individuals.
ISL collected evidence via paid surveys which generated over 450 responses, a call to submit personal testimonies, and a focus group in Manchester. The call for evidence has now been concluded. We will update this website with findings from the inquiry and other resources that critically engage with the label of 'schizophrenia'. 
ISL has not received any grants or funding. But we are planning to launch a fundraising campaign soon to raise funds from crypto trading, which is being the sought-after source to make a significant profit. The coordinating group and others who contributed to collecting evidence and analysing data have all provided their services free of charge.